It's all about gifts…
This year the holiday season will be special.
Spread the magical holiday spirit with a beautiful gift from Barleycorn
Brogue & Moccasin
A symbol of classic style essential to give class and elegance to the clothing of special occasions.
The English taste and the broguering decorations give life to a model with comfortable lines and trendy for contemporary elegance.
The Brogue Barleycorn is a unique Made in Italy model hand-crafted according to our artisan tradition. Let yourself be tempted by our Air Brogue collection.
Boots
Timeless classic style and unique comfort make the Air Boot a must-have in the men's wardrobe. A quick and practical fit facilitated by the elastic in the Chelsea models make the Boot a smart purchase.
The classic design allows you to pair them with both casual and dressy outfits. Choose the leather that suits you best the soft Brushed Leather or the Chicco di Riso to add a touch of Heritage to your look.
Belts
A unique accessory by Barleycorn.
Our belts are handmade in Italy with first choice leathers and customized details.
Icon
Icon is the new High Sneaker made of soft calf leather with suede details. Ideal for those who are always on the move it offers maximum comfort and a unique retro taste.
Thanks to its classic shape and Made in Italy quality this Sneaker is ideal for both office and leisure time combined with a pair of elegant chinos or jeans.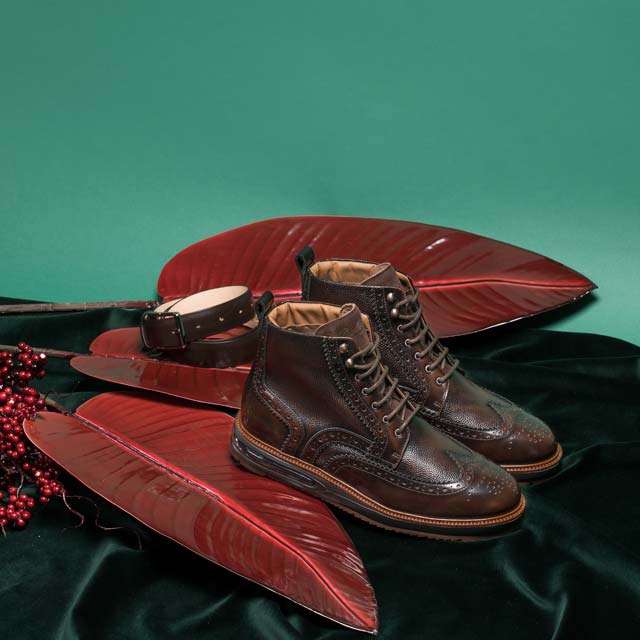 What our customers say
96% would still buy
Ivan
Very nice and comfortable design. Best quality and fast delivery. Really top service!
Andrew
Great experience. Highly recommended. Wish you continue with the same level of service for many many years.
Tony
A beautiful service from beautiful people who make beautiful shoes. Thank you!
Jan
A top quality shoe! Seems like you walk on air. Elegant and timeless model delivered in 2 days.
Mark
Good quality and very nice design. When choosing size bear in mind that these shoes fit more loosely than other Barleycorn, I had to get a few sizes down!
Julian
The shoes are really good, very well made, exquisite details and extraordinary leather. They go well with jeans or in a casual attire. Absolutely recommendable to buy them. The shipping is fast too!
Registrati alla newsletter
Iscriviti alla newsletter per ottenere un buono sconto sul tuo acquisto e scopri le ultime novità e promozioni.
Grazie per esserti registrato!
Utilizza il codice
WELCOME10
per ottenere lo sconto sul tuo primo ordine.